TRUST collection | Nitt + Grit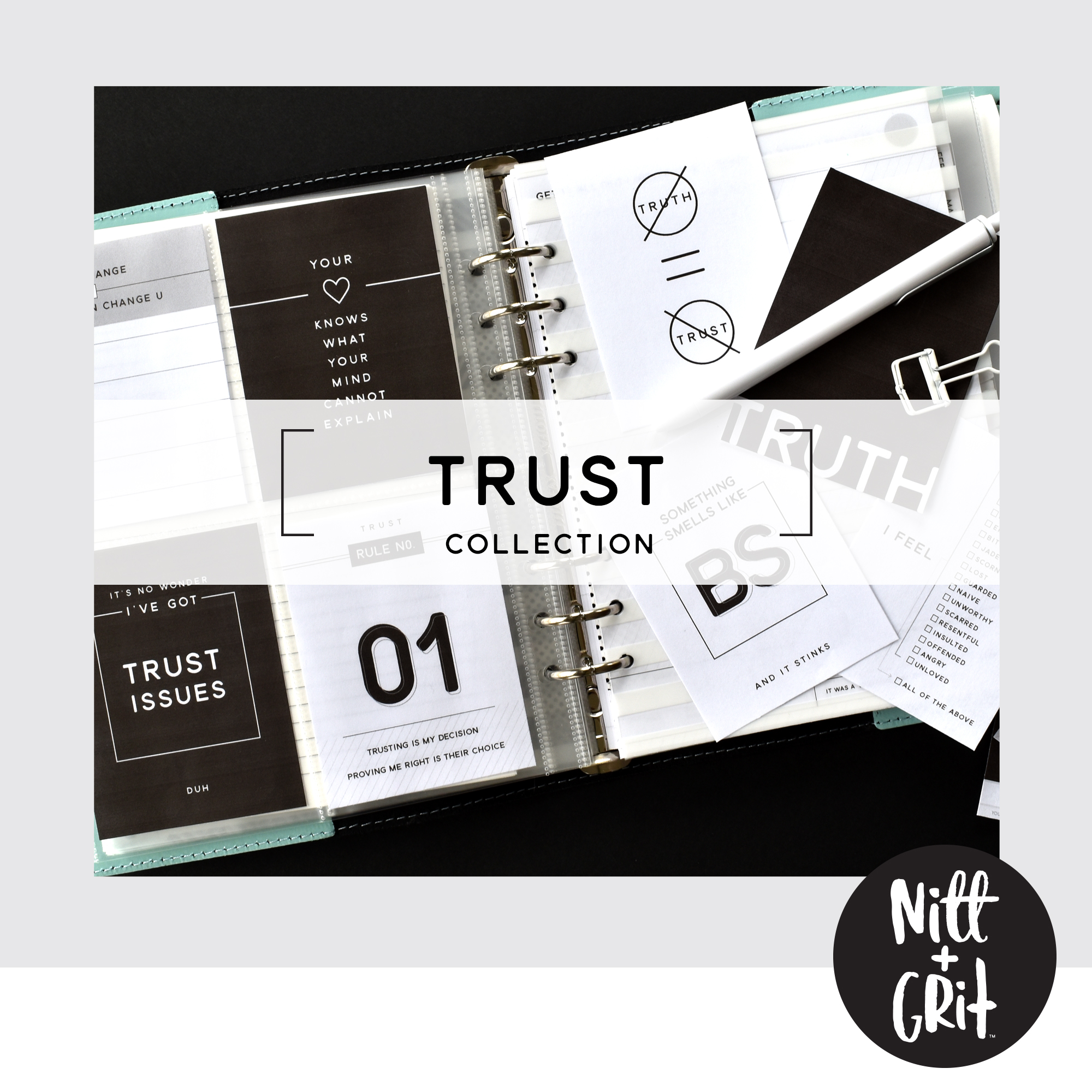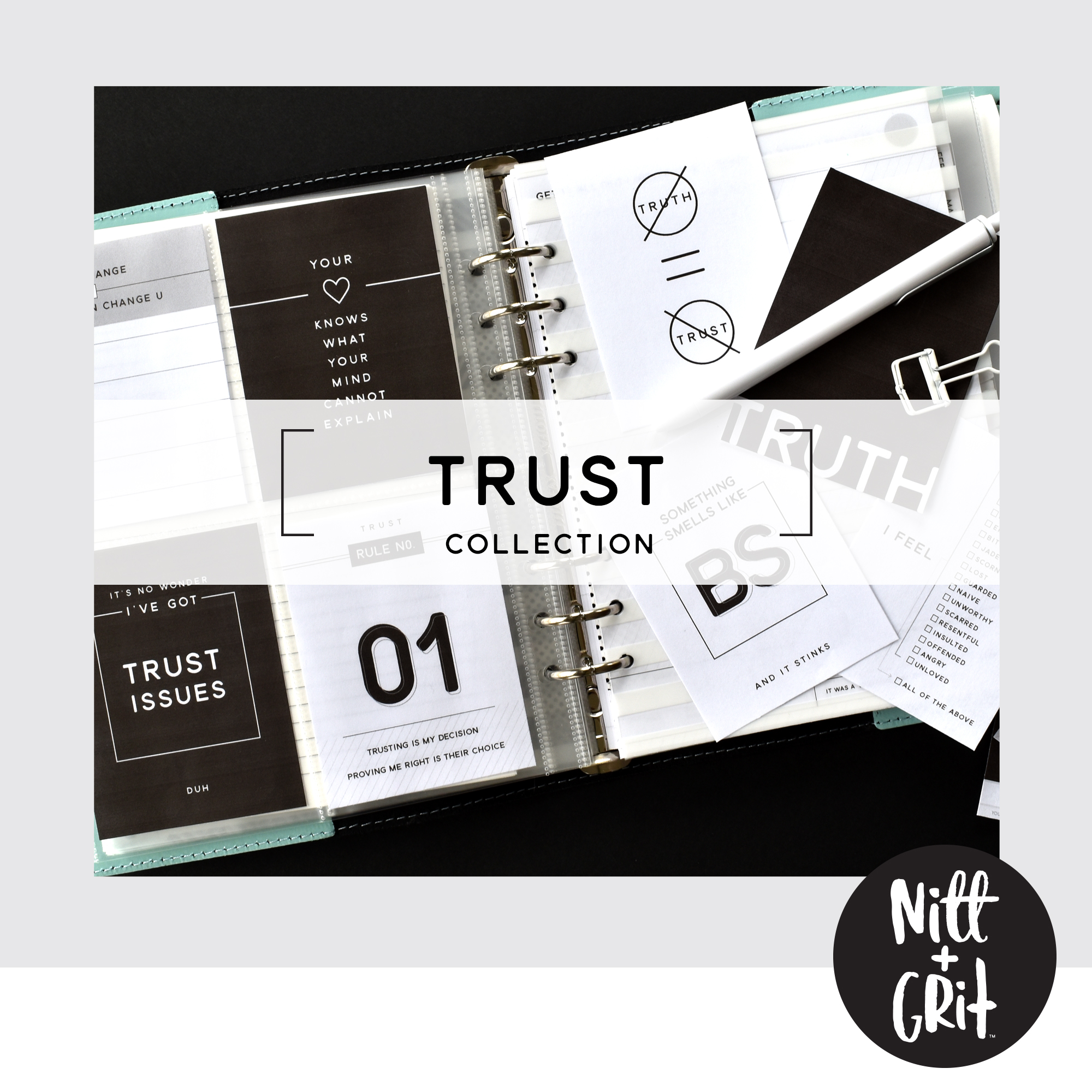 TRUST collection | Nitt + Grit
The TRUST Collection tackles the subject of trust from several angles. From trusting yourself to going through the emotions of betrayal, exploring suspicions, and even living your life with truth, honesty and integrity. This collection delves more deeply into the grittier parts of our emotions, the parts that don't necessarily have answers, but lots of questions.
From day-to-day struggles to global ones, whether from it's the truth within ourselves, or that of loved ones or friends. Sometimes it's even who we look up to most, those in power. One thing is certain, trust is not given it's earned. The TRUST collection helps you document those emotions in a unique way.
Collection includes:
24, 3x4" cards (PDF)

1 (4.5x8") sheet of emotion words (PDF, JPG + SVG format for cutting machines)

1 sheet (4.5x8") sheet of prompts and icons for planners/journals (PDF, JPG + SVG format for cutting machines)
FOR A LIMITED TIME - BONUS CARDS
For personal use only. NOTE: All Items are printable. Nothing will be shipped. A zipped file of all contents will be downloaded upon purchase.
A portion of all Nitt + Grit proceeds will be donated to charities that promote mental health awareness, civil rights, environmental as well as other applicable causes promoted through the Nitt + Grit brand.